Private Tour of Northern Thailand 4 days
Trip to Northern Thailand starting from Bangkok and ending in Chiang Rai
This tour is an excellent solution for those who have limited time to visit the country.
It offers a comprehensive experience of Northern Thailand, allowing you to explore its rich history and culture by visiting historic cities, temples, and local markets.
You will also have the opportunity to admire the scenic landscapes, and gain insights into Thai daily life.
With a carefully curated itinerary that includes UNESCO World Heritage sites, iconic landmarks such as the White Temple and the Golden Triangle, and a memorable boat trip on the Kok River, this tour is an excellent choice for anyone who wants to make the most of their time in Northern Thailand.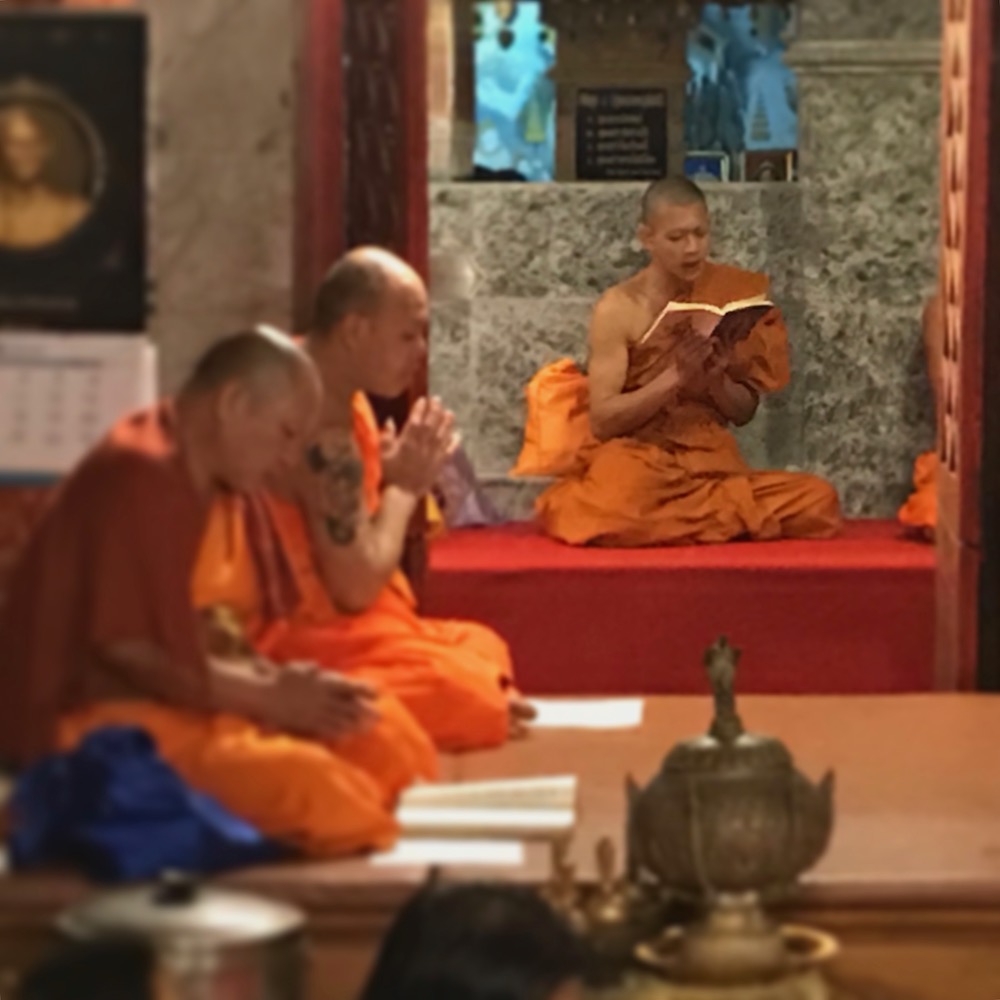 Tour Highlights
Explore the picturesque floating market of Damnoen Saduak and the lively railway market.
Visit a carefully chosen collection of the most magnificent UNESCO World Heritage temples in Ayutthaya.
Visit the UNESCO-listed Sukhothai Historical Park, marvel at its ancient ruins, and admire the impressive Buddha statue at Wat Si Chum temple.
Explore the awe-inspiring Wat Phra Tat Lampang Luang temple and discover its fascinating history and unique architecture.
Behold the striking modern architecture of the White Temple and the Blue Temple in Chiang Rai.
Explore the fascinating tri-border area where Thailand, Myanmar, and Laos converge, known as the Golden Triangle.
Experience breathtaking views of Myanmar and Laos while discovering the fascinating history of the region at the opium museum.
Enjoy a scenic motorboat cruise along the Kok River, making stops at charming riverside villages during the approximately one-hour journey.
Explore the enchanting city of Chiang Mai as you visit the amazing Doi Suthep, the magnificent Wat Phra Singh, the Wat Chedi Luang and the the serene grounds of the forest temple Wat Umong, a beautiful and historic monastery.
As an alternative activity, you have the option to partake in an elephant bathing experience.
Information about our services.
Departures
Customized private tour, specifically organized on the dates of your trip.
Hotels
Characteristic jungle resorts and resorts in Sukhothai.
4 or 5-star hotels in the city.
Luxury accommodations upon request.
Activities
During this tour, you can choose to bathe with elephants, do soft rafting (suitable for all), zipline, and other activities. In this case, the visits in Chiang Mai will be modified as needed.
Type of Service
The tour is exclusive, private and directly organized by our agency.
Enjoy private transportation with an executive minivan and personal driver.
Our tour is fully customizable to cater to your preferences.
Whether you are interested in the cultural, naturalistic, or anthropological aspects of Thailand, we can prioritize your interests during the booking phase.
---
Request Availability and Quote.
Thank you for your interest in our tour.
To request availability and a quote, please provide us with the following information:
Travel dates
Number of participants and whether there are any children under 12 years old