Posts Tagged 'thai massage'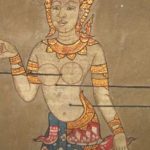 Sona and Uttara are the names of the first two missionaries sent by Indian Emperor Asoka to preach Buddhism in Suvarnabhumi, the Land of Gold, in the 3rd century BC. The Land of Gold is believed to be the present Nakorn Pathom district, about 60 km west of Bangkok, Thailand, place of the oldest Pagoda in Thailand and to this day, the highest of the World. The Indian monks were skilled in the art of massage, practiced for healing light illnesses like headache and neck ache, fever, back ache, nervous and muscular tension and stress. Because of its many benefits, the use of massage, became popular and widespread, from village to village, far and wide throughout the Region. For this reason the original roots of Thai Massage are closely linked with religion and the Indian yoga theory of energy.
Read More
Khun Serat Tangtrongchitr is 38 years old, holds a Bachelor Degree in Mechanical Engineering, a Masters in Business Administration, a Diploma in Thai Traditional Pharmacy, a Diploma in Thai Traditional Medicine, a Diploma in Midwifery, and is the Manager of Wat Po Thai Traditional Medical School. We went to interview him at his office in the head office of Wat Po TTM school, along the Chao Praya river, one of the most charming places in Bangkok.
Read More